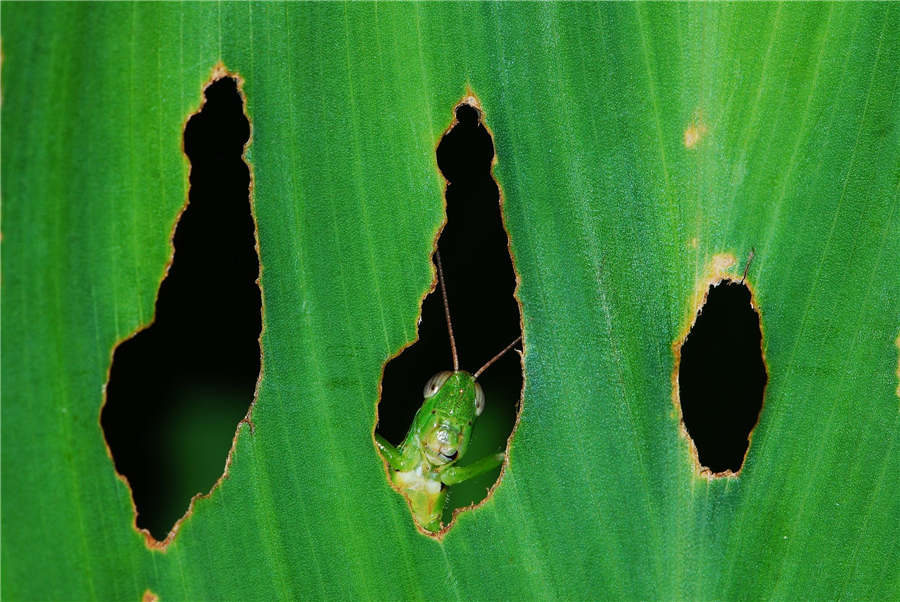 Award-winning Chinese photographer presents an intimate look at nature's wonders. Li Yingxue reports.
The dragonfly lands on a leaf. Yuan Minghui crawls toward the insect, carefully not to startle it.
He stops moving just under the leaf, where the dragonfly remains undisturbed.
Yuan is highly attuned to the dragonfly's movements-a slight twitch of its wings and he knows what it will do next-so he finds the best angle for his target.
With a click of the shutter, Yuan takes his shot-and it becomes another beautiful image of nature's wonders.
Yuan is a macro photographer, or someone who specializes in closeup photography, from Wuhan, capital of Hubei province. He focuses on the natural environment, plants and insects.
His work, which appears on postcards, calendars, books and other products across the globe, expresses his passion for the natural world.
"Both animals and plants have emotions, and I want to show their beauty and dignity, no matter how tiny they are," says the 46-year-old.
For the past five years, Yuan has won numerous awards in international photography competitions, including the Wildlife Photographer of the Year, Nature's Best Photography and International Garden Photographer of the Year-he is the first Chinese photographer to receive that honor.